Over the year, the London study trip of
the Magisterium
 has become a real pilgrimage. Once again this year, the second-year students of both the Magisterium and the Master II in Financial and Banking Technics were welcomed by many alumni working in London.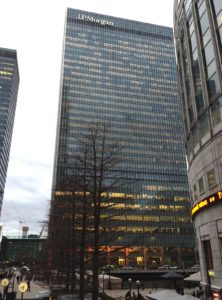 On the week's program, the visits of some of the world's leading banks and financial institutions such as JP Morgan, Goldman Sachs, Edmond de Rothschild, Credit Suisse, BNP Paribas, RBS, Jefferies, Bank of America Merrill Lynch, State Street and Société Générale CIB.
The students, welcomed by the former student of the training working in these renowned institutions, had the opportunity to exchange with those latter on a wide number of topics: from banking and asset management, to sector issues, but also, recruitment process including interviews with human resources managers.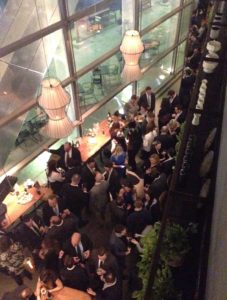 An afterwork, organized in a pub in the heart of the City, allowed alumni but also professors and students, to meet up and strengthen ties over a drink.
The students want to thank a lot the alumni and members of the network for the warm and caring welcome received at each visit.